Are You Ready For A New Health Experience?
At Vitality Family Health, we are all about root cause resolution. We offer patient centered visits lasting between 30-90 minutes to help you achieve your health goals.
We're continuously adding practical how-to tips and suggestions to our Facebook group.
Are You Ready To Thrive & Not Just Survive ?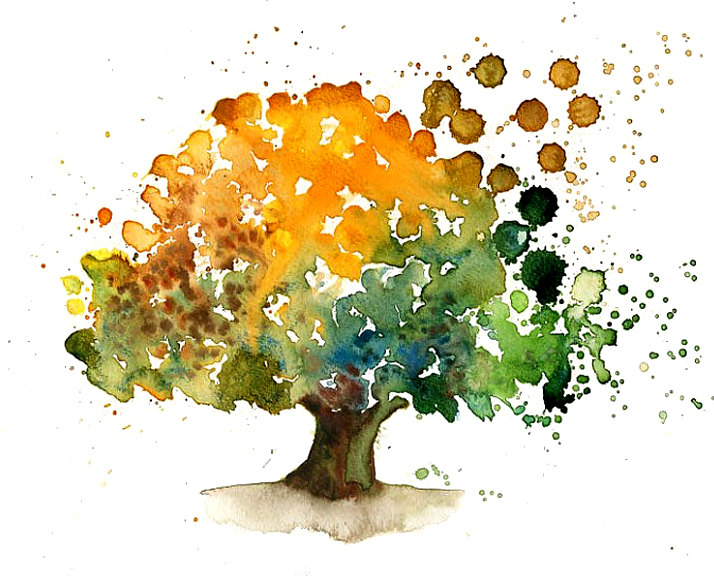 OUR MISSION
We focus on the partnership between member and practitioner during the healing process, enabling members to reach their greatest state of well-being and achieve total health independence.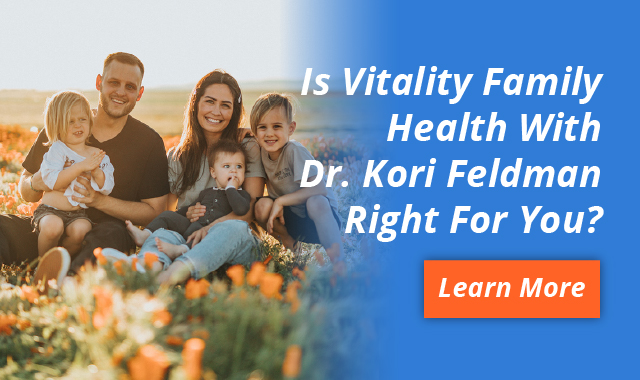 Is Vitality Family Health with Dr. Kori Feldman, MD Right For You?
Meet Our Team
An integral part of Vitality Family Health's approach is a collaborative relationship between our practitioners and the member. Our practitioners serve as your guide, helping our members create health.
Meet Our Team
An integral part of Vitality Family Health's approach is a collaborative relationship between our practitioners and the patient. Our practitioners serve as your guide, helping our patients create health.
Your Next Steps
If you are ready to reclaim optimal health and achieve total health independence, click the button below to learn about our membership program!
General FAQ
Pediatric FAQ
Holistic Family Care in Oak Brook
It's no secret that America is going through a healthcare crisis. From the quality of care to the cost of medical services, the average American household is not only struggling to afford medical care, but we are also finding our primary care visits to be anything but personal and comprehensive. Rather than physicians being proactive about our health concerns and needs, many of us will be prescribed a pharmaceutical drug to curtail our symptoms. Much like putting a band-aid on a bullet wound, this type of "treatment" is inadequate, and it can often lead to additional problems in the future.
Furthermore, healthcare insurance premiums are acutely expensive, and the average American household can expect to pay up to $21,200 out of pocket before they start receiving their full benefits. And many insurance providers will only cover costs that are "in-network" regardless of how you as a patient are treated at your visits. Unfortunately, this means that many people with either private insurance, Medicaid or Medicare, will not be given the quality of treatment they deserve. That's where we step in.
As holistic and thoughtful healthcare providers, our goal is to help our members achieve their highest state of well-being. Continue reading to learn more about what you can expect from Vitality Family Health. Including why we follow the Direct Primary Care membership model, the primary care services we offer our members, and how you can take back control of your health in a way that makes sense for you and your family.
The Direct Primary Care Membership Model
At Vitality Family Health, we seek to provide a different kind of healthcare. With patient-centered visits lasting anywhere from 30 to 90 minutes, our purpose is to help you achieve your health goals. We do this by finding the root cause of any health issues you may be experiencing. We are able to provide this type of proactive healthcare by focusing on our members and maintaining a partnership throughout your healing process. With holistic, individualized health care in Oak Brook, we equip our members with the tools they need to achieve total health independence.
Following a Direct Primary Care (DPC) membership model, we can offer primary care services at affordable rates for individuals and families looking to optimize and improve their overall health and well-being–without going through insurance. We offer three different monthly flat-rate membership options; these include:
Adult Maintenance

– For $150 a month, we offer an Adult Maintenance program, which consists of four visits per year, with each additional visit costing a flat rate of $75. We recommend this program for adults who are currently not on any prescription medicine regimen and who wish to either maintain or optimize their health.

Adult Restorative

– Our Adult Restorative program is a flat fee of $250 per month and includes an unlimited number of visits and is designed to help members work on their health and ideally remove dependence on medications over time.

Pediatric Add-On

– Oak Brook pediatric holistic medicine is more affordable than ever with our pediatric membership add on. This membership tier is for persons 0 to 24 years of age and is for one or more children as long as one parent or guardian is enrolled as a member — $ 50 for the first child and $25 for each additional child.
There is a one-time registration fee of $100 per family. You also have the option to pay for the year in full, which will save you 10% off your total amount. If you're ready to register, we invite you to fill out this registration form.
Vitality Family Health Primary Services
Our individualized, holistic healthcare model uses the principles of integrative medicine practices that take into account the whole person–not just their symptoms. By considering a person's body, mind, spirit, and lifestyle, we will design a treatment plan that integrates both conventional and alternative medicines and therapies. Utilizing these principles to facilitate overall health and wellness, we provide the following primary care services in Oak Brook:
Annual Well Checkups

Well Woman Exams

School & Work Physicals

Acute & Sick Care Visits

On-site Lab Work*

Vaccinations (Vaccine-Friendly/Alternative Schedules)*

Dermabond for Minor Injuries

Suture & Staple Removal

Abscess Drainage, Wart Removal, Ear Cleaning

Nebulizer Treatments in Office

Management of All Chronic Diseases

Visits Lasting 30 to 90 Minutes

Medication Refills

24/7 On-Call Service

Pre-operative Visits for Any Surgeries

Cancer Treatment Counseling & Support
Vitality Family Health Specialty Services
HPA Axis/Adrenal Testing*

Food Allergy and Sensitivity Testing*

Stool Testing*

Micronutrient and Oxidative Stress Testing*

Advanced Celiac and Gluten Testing*

Extensive Cardiac and Diabetes Lab Testing*

Neural Antibody Testing*

Regular Classes on a Variety of Health & Lifestyle Topics

Up-to-date Nutrition Information

Medically Supervised Detoxification*

Access to Pharmaceutical Grade Supplements*

Telemedicine for Certain Visits
*Indicates a cost not included in monthly membership pricing.
Start Your Journey To Optimal Health & Wellness Today
Unlike conventional healthcare, Vitality Family Health strives to be proactive when it comes to our patient's overall health. We work to try and stop diseases before they take hold. The current model of nationwide healthcare, is a reactive one, only helping people once they have become sick. Not only does this responsive healthcare standard cause millions of Americans to file for debt, but it also is becoming a deadly reality for some.
It's time that we took our health back into our own hands instead of waiting for something bad to happen.
If you:
Are ready to learn about the broader concept of health and illness prevention.

Are Interested in understanding the dynamic relationship of mind, body, and spirit wellness and how alternative methods can trigger the body's innate healing response.

Want to get off of prescription medication.

Wish to build a partnership with your physician during the healing process.

Have tried conventional methods without desired results.

Are tired of being looked at as just another file and are ready to be considered as a whole person– body, mind, and spirit.

Are ready to take a more holistic and proactive approach to you and your family's health.
Contact Vitality Family Health, your holistic family care in Oak Brook today. We will help you discover what plan is right for you and your family in order to help you achieve optimal health on your terms.